Tokom posta je izuzetno važno da se redovno obraćamo Gospodu. Inače, post bez odlaska u crkvu i prave i iskrene molitve je isto kao da držite dijetu. Osnovno učenje starca Tadeja jeste da je Bog svuda, i da pomaže svakome:
"I slabima i jakima, svakome kome je pomoć potrebna. Zato neprestano treba vežbati sebe da srce otvorimo Bogu".
Otac Tadej kaže: "I molitva je vežba. Ako stalno ponavljamo molitvu, ona prelazi u osećanje. O tome su govorili Sveti oci. Mnogi ljudi na početku duhovnog života dobijaju blagodat, ali ona se, zbog naših grehova, kasnije povlači, pa se opet javlja.
Kad se neko od srca obrati Bogu umnom molitvom, postepeno se na nju navikne i stekne radost i mir, koji nisu od ovoga sveta. I ta radost se stekne, pa se povremeno izgubi. Ali, blagodatna molitva je neiskazana radost, koja se ne može uporediti ni sa čim od ovog sveta."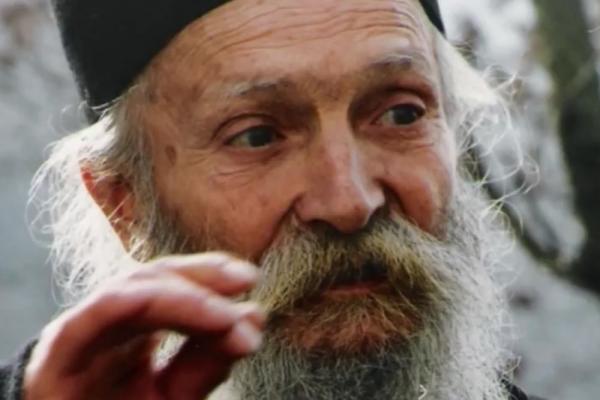 Oglas
O dejstvu umno-srdačne molitve na čoveka starac je govorio i sledeće:"Sveti oci kažu da svako treba da upražnjava Isusovu molitvu:
"Gospode Isuse Hriste, Sine Božji, pomiluj me"
Kad ona počne sama da se tvori, bez tvoje volje, to je neverovatna, božanska snaga. Osećaš neiskazanu radost. Sve ti je omiljeno, sve ti je dobro, sve ti je sveto.
Oglas
To je Božanska blagodat koja se daje, ne zavisi od naše volje, želje; sama se kreće, kao neki motor. Čovek koji ima tu molitvu, šta god vidi, koga god vidi – raduje se. Zato je Sveti Serafim Sarovski posetiocu govorio: "Radosti moja!"
On je video božansku silu u svakoj duši, bez obzira da li je reč o duši deteta ili starca, i radovao se." Otac Tadej je dodavao:
"Svi su prizvani na svetost. Svaka duša je rođena sveta. I veliki i mali, svi treba da budu sveti. Jer je život Božanska energija, koja potiče od Boga, Izvora života, i odatle je svi dobijaju, i anđeli i ljudi. Ta energija je stalno s nama. A Bog je jedini Životodavac".
Zato, večeras kada krenete na spavanje prekrstite se i obratite se Bogu samo ovim rečima: Gospode Isuse Hriste, Sine Božji, pomiluj me. Ako vam ovo uđe u naviku svaki dan, videćete kako se istinski mir i radost uvlače u vašu dušu.
(Izvor: Stil)